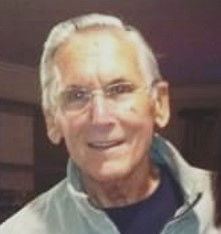 Irvin was born in Detroit, Michigan on June 3, 1927. After serving proudly in the U.S. Navy, he attended Wayne State University. He was a member of the football team and the Sphinx Club and graduated in the class of 1950. He worked as a 6th grade teacher at Von Steuben Elementary in Detroit, MI and later as a salesman at Acme Tool. In 1963 he acquired Future Products, an automotive manufacturing company, in Troy, MI and in 1973 established Metal Punch Company in Cadillac, MI. Irvin served as Chairman of both companies until 2015. He brightened the lives of his employees with his personal dedication to them and often credited them for the true success of the companies.
His unquenchable intellectual curiosity and genuine delight in human interaction drove him to form innumerable deep and lasting relationships that he cherished and nurtured all his life. He counted among his friend's people from all walks of life. His accumulated wisdom and generous nature allowed him to have a significant impact on all who came to know him. Irv's interest in the world and desire to make a difference led to his dedicated involvement as a camp caregiver at the Camp Cavell Conservancy, an MDA Summer Camp in Lexington, MI and the Guadalupe Social Services - Casa Maria Soup Kitchen, where he served meals to the migrant farm workers and their families, in Immokalee, FL.
Irv was a mentor to Vijay by showing him that true happiness is found within yourself. He taught him the importance of helping others can improve the quality of life not only for himself but to others. Whether it's giving money, time, helping a stranger, or another act of kindness, the act of kindness creates an endless ripple effect. Future First L.L.C. has created a scholarship in memory of him and the values he passed on to all the people he came into contact with. The scholarship will be awarded to an individual with a disability or a veteran, portraying such qualities, living in Lenawee County, MI
For more information on how to qualify/apply, please email Vijay at
futurefirstf2@gmail.com
.
"We are on this earth to serve. Not to be served."
"In your bank of life, you are given an unknown number of days at birth. You'll withdraw one each morning as you awake. Making a deposit is not possible. Use your bank account wisely."